www.screenwash-direct.co.uk






...where the Trade buy their Screen Wash





FREE DE-ICER WHEN YOU BUY 1,000L
SCREENWASH IN THE NEWS
A recent report that using only water in your car's windshield washer reservoir could increase your chances for contracting Legionnaires' disease has been released by the UK's Health Protection Agency.
The report, coming from a recent Health Protection Agency (HPA) study, stated that motorists could increase their chances of getting the disease by around 20 percent if additional washer fluid isn't added to the mix.
The researchers for the study interviewed 75 patients in England and Wales who had recovered from community-acquired Legionnaires' disease between July 2008 and March 2009, comparing them to a group of matched people who had not experienced any similar infection. Willing participants were questioned on their driving habits, possible Legionella sources in vehicles, and known risk factors.
The bacteria that cause Legionnaires' disease usually grow in the water or ventilation systems of large public buildings. When inhaled, the bacteria can cause pneumonia.
The AFP reports that this is the first time a link has been made between the disease and windshield washer fluid, and it goes on to say that "adding screen wash could mitigate the transmission of Legionella bacteria to drivers and passengers." An HPA spokesperson commented that "further studies are now needed to determine whether the use of screen wash in wiper fluid could play a role in preventing this disease." The HPA is exploring ways of taking this study forward with other organizations participating. The study found two exposures associated with vehicle use where there was an increased risk of Legionnaires' disease: driving through industrial areas and driving or being a passenger in a vehicle without windshield wash in its wiper fluid. These associations had not been previously identified.
The abstract stated that "Not adding screenwash to windscreen wiper fluid is a previously unidentified risk factor and appears to be strongly associated with community acquired sporadic cases of Legionnaires' disease."
The HPA carried out the study after finding that cases of the potentially fatal disease were five times more prevalent among professional drivers in England and Wales than expected.
Between 400 and 550 cases of Legionnaires ' disease have been reported in England and Wales in the last two years, with around one third of those infected as a result of travel to another country.
So next time your windshield wiper fluid needs to be topped off, use a washer detergent, not just plain water. It may cut down the risk of disease and certainly will keep the windshield cleaner.
FREQUENTLY ASKED QUESTIONS
WHY DO WE NEED SCREENWASH?
Screenwash is a fluid for motor vehicles
that is used in cleaning the windscreen with the windscreen wiper while the vehicle is being driven.
WHY NOT JUST USE WATER?
Water alone will not cut through road traffic film (this is the fine film of grease and grime created by dirt, oil / fuel on the tarmac road surface) and, in winter, Because water freezes at 0degC. therefore Screenwash acts as a de-greaser and anti-freeze.
Screenwash fluid provides a clear view of the road and is considered essential to safe driving.
NEAT OR DILUTED?
Screenwash comes in many forms and some are applied neat into the windscreen water reservoir and others requiring dilution before use.
Although some solutions come premixed with no diluting required some commercial screenwash products products are designed to be diluted with water.
Dilution factors will vary depending on season, for example, in winter the dilution factor may be 1:1, whereas during summer the dilution factor may be 1:10.
WHAT IS SCREENWASH MADE FROM?
Screenwash is manufactured using a blend of Surfactants (Surfactants are wetting agents... a chemical agent capable of reducing the surface tension of a liquid in which it is dissolved) and other products include Isopropyl which is a a colorless, flammable, water-soluble liquid, produced from propylene by the action of sulfuric acid and hydrolysis: used chiefly in the manufacture of antifreeze and rubbing alcohol and as a solvent.
COULD I MANUFACTURE MY OWN SCREENWASH?
Apart from the fact that some of the raw materials that go to make Screenwash are highly flammable (for which one needs a license and insurance), Screenwash has to be manufactured in a controlled environment.
WHAT ARE THE DIFFERENT TYPES OF SCREENWASH
There are mainly 4 types of standard screenwash
Summer - for use in summer conditions. Summer Screenwash offers excellent cleaning properties to combat a build-up of Traffic Film and Grease/Grime picked up from the road surface and also to combat Bugs.
Winter - For use in winter, Winter Screenwash contains higher levels of Anti-freezing Agents to combat low temperatures.
Extreme Winter - These types of Screenwash products are used invariably where temperatures below 15degC are in play and they contain a high level of Anti-Freezing Agents.
All Seasons - Designed to be used all year round, All Seasons Screenwash includes all the cleaning and anti-freeze properties to enable the user to use the solutions in all weather conditions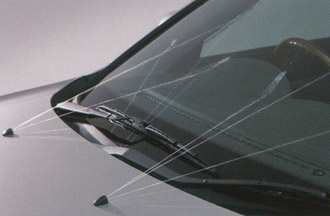 "Although we only needed 1x 205 Litre Barrel, the service was excellent and we saved a fortune"
Sign & Print Limited
Clients Include;
Road Haulage
Truck Hire
Van Hire
Local Authority
County Council
Borough Council
Health Authorities
Van Fleet Operators
Bus & Coach Operators
Building Contractors
Waste Management
Recycling Companies
Couriers
Car Hire
Agriculture
Train & Tram Operators
Nationwide Delivery;
Avon,Bedfordshire,Berkshire, Borders,Buckinghamshire, Cambridgeshire,Cheshire, Cleveland,Clwyd,Cornwall, Cumbria,Derbyshire,Devon,Dorset,Dumfries and Galloway, Durham,Dyfed,East Sussex, Essex,Fife, Gloucestershire, Grampian, Greater Manchester, Gwent,Gwynedd County, Hampshire, Herefordshire, Hertfordshire, Highlands and Islands, Humberside,Isle of Wight, Kent, Lancashire, Leicestershire,Lincolnshire, Lothian,Merseyside, Mid Glamorgan, Norfolk, North Yorkshire, Northamptonshire, Northumberland,Nottinghamshire, Oxfordshire, Powys, Rutland, Shropshire, Somerset, South Glamorgan, South Yorkshire, Staffordshire, Strathclyde, Suffolk,Surrey, Tayside, Tyne and Wear, Warwickshire, West Glamorgan, West Midlands, West Sussex, West Yorkshire, Wiltshire, Worcestershire